Our company benefits align with our mission: To continually enrich the lives of our employees, clients, and communities.
GH Phipps Wyoming is an employee-owned company through an Employee Stock Ownership Plan (ESOP). We work together to produce top-quality deliverables in the best interest of our clients and communities. We consider every team member to be valuable to the overall product.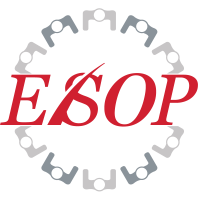 Eligible participants in the ESOP do not need to enroll in the program and they do not contribute to the ESOP. Each year, based on the Company's financial performance, the Board of Directors determines the amount to be contributed to the ESOP. Participants in the ESOP program receive a portion of the Company's total contribution based on individual compensation as a percentage of total compensation of all eligible ESOP participants. ESOP interest vests over time in individual accounts.
Equal Employment Opportunity (EEO) Employer
GH Phipps Wyoming is dedicated to the principles of equal employment opportunity. We prohibit unlawful discrimination against applicants or employees on the basis of age 40 and over, race, sex, color, religion, national origin, disability, military status, genetic information, sexual orientation or identification, creed, ancestry, pregnancy, or any other status protected by applicable state or local law. This policy applies to all employees, including managers, supervisors, co-workers, and non-employees such as customers, clients, vendors, consultants, etc.
Employee Stock Ownership Plan
Employee Assistance Program
Short/Long Term Disability Benefits
Medical, Dental, and Vision Benefits
Wyoming Career Opportunities
Looking for your next great career opportunity? We continually strive to achieve an enjoyable, productive culture of inclusion—and our office locations are amazing! Let us know any questions you might have.